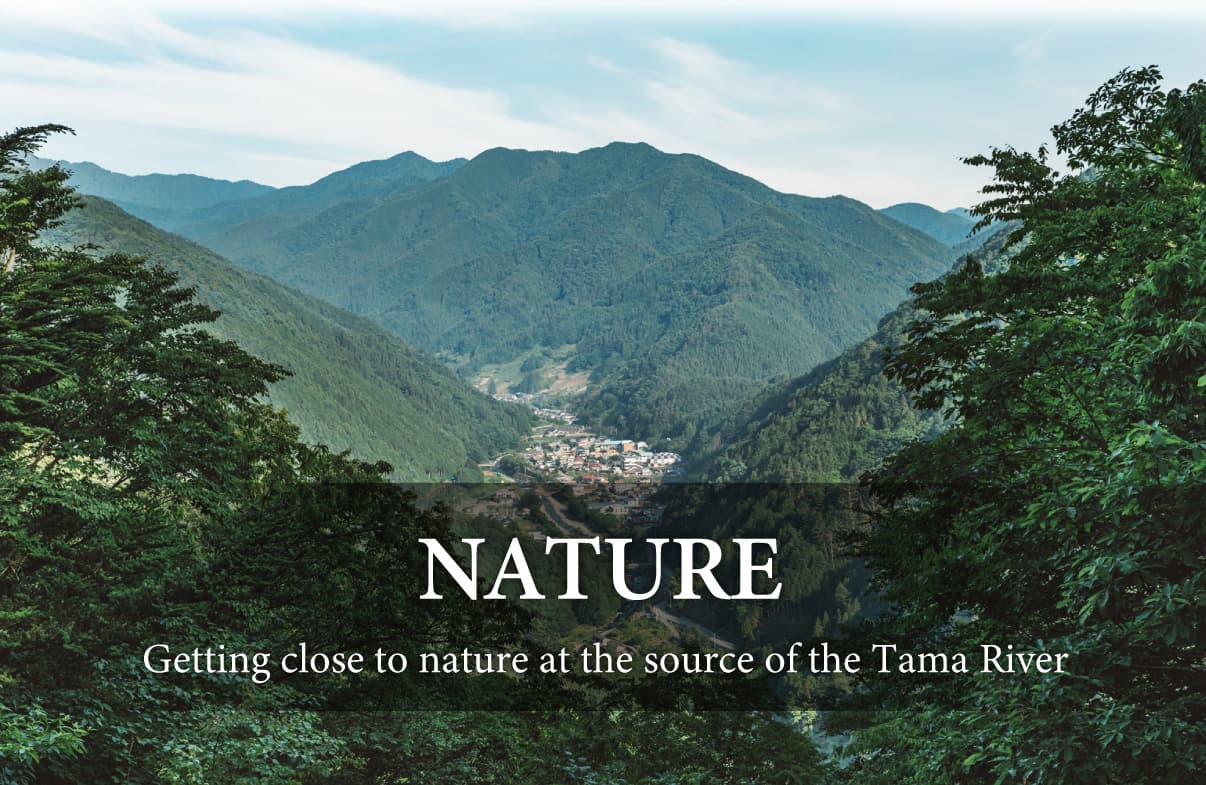 Around 2 hours from Tokyo, the village of Kosuge lies at the headwaters of the Tama River in Yamanashi Prefecture.
With woodland making up 95% of the village, the livelihoods of Kosuge people have long been linked to looking after the forest, planting crops on sunlit hillsides, constructing wasabi terraces in wetland areas between mountains, and raising salmon or char in pristine river waters.
A lifestyle intimately linked with nature has helped to protect the Japanese serow, which has been designated a natural monument, as well as wild birds, grasses and flowers, preserving the beautiful river system that sustains life in the metropolis of Tokyo.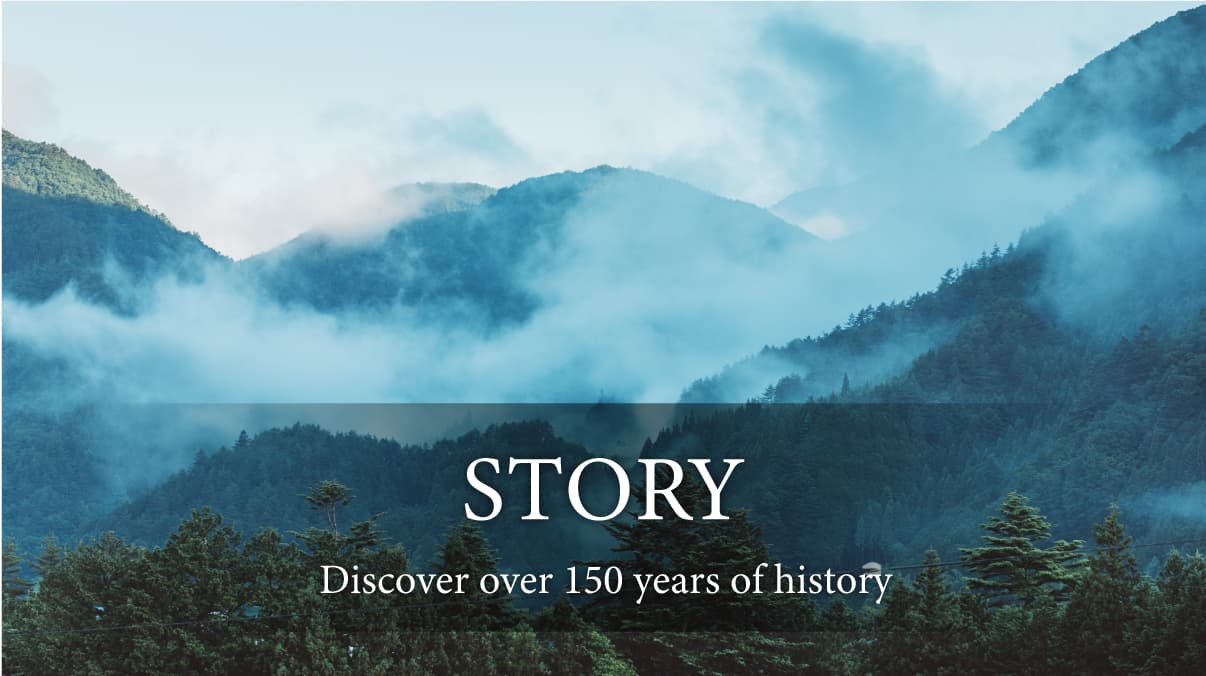 Once prosperous through silkworm farming, agriculture and forestry, Kosuge has experienced the same marked outflow of youth and aging of its population visible in other rural areas. The village population has shrunk from over 2,200 to 700 in recent records. At the same time, nearly one hundred vacant homes had been left behind by their owners.
Among these vacant homes, one former residence is particularly prominent.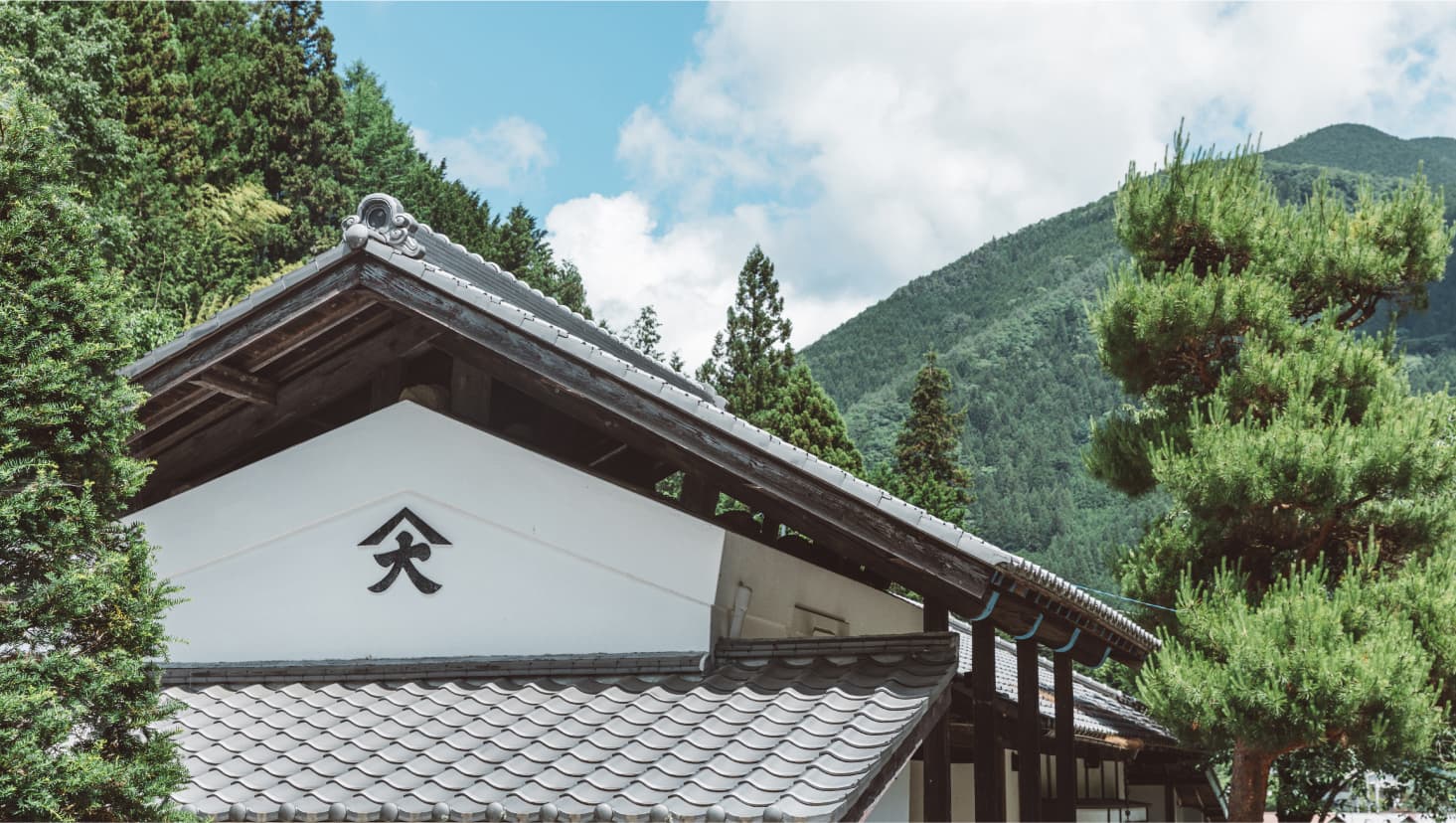 With a history of more than 150 years, the Hosokawa Residence was once the stately home of the village samurai, affectionately known to Kosuge residents as 'Ohya-san'.
Passing through the traditional Japanese nagaya-mon gate reveals the grand main building, formerly used for silkworm farming, and an expansive garden with clear-flowing streams, a slice of the surrounding natural environment. Inside the main building, visitors are greeted by high ceilings, with a large central pillar and beams blackened by smoke – the overwhelming grandeur of a former rural manor no longer present in modern life.
And yet, after more than a century and a half, even this residence was vacated several years ago, left to quietly recede from people's memories.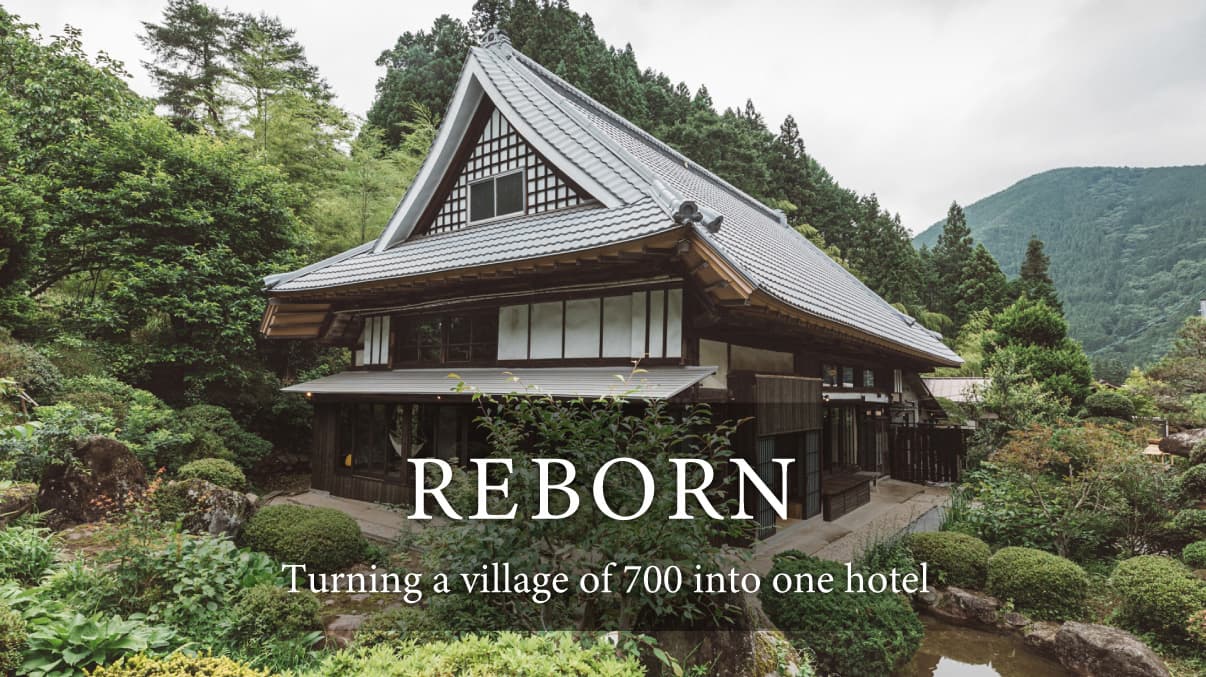 Against this backdrop, with the endorsement of Kosuge residents we embarked on a project to revitalize the village's traditional homes.
For Kosuge residents, the Hosokawa Residence is also a place teeming with memories – the place where they received judo or calligraphy lessons from its previous owners, or where they crowded the living room to watch television at a time when it held the only set in the village.
"We want to preserve that house, full of memories and beloved by Kosuge residents, for future generations."
Over the course of our three-year project, this aspiration bore fruit; the historic residence opened as the NIPPONIA Kosuge Village in August 2019, marking a new chapter in its story.
The residence was reborn as a four-room hotel, comprising three guestrooms in the main building and one in the former storehouse, with the nagaya-mon gate that serves as the entrance to the grounds now transformed into a restaurant offering Kosuge's seasonal specialties.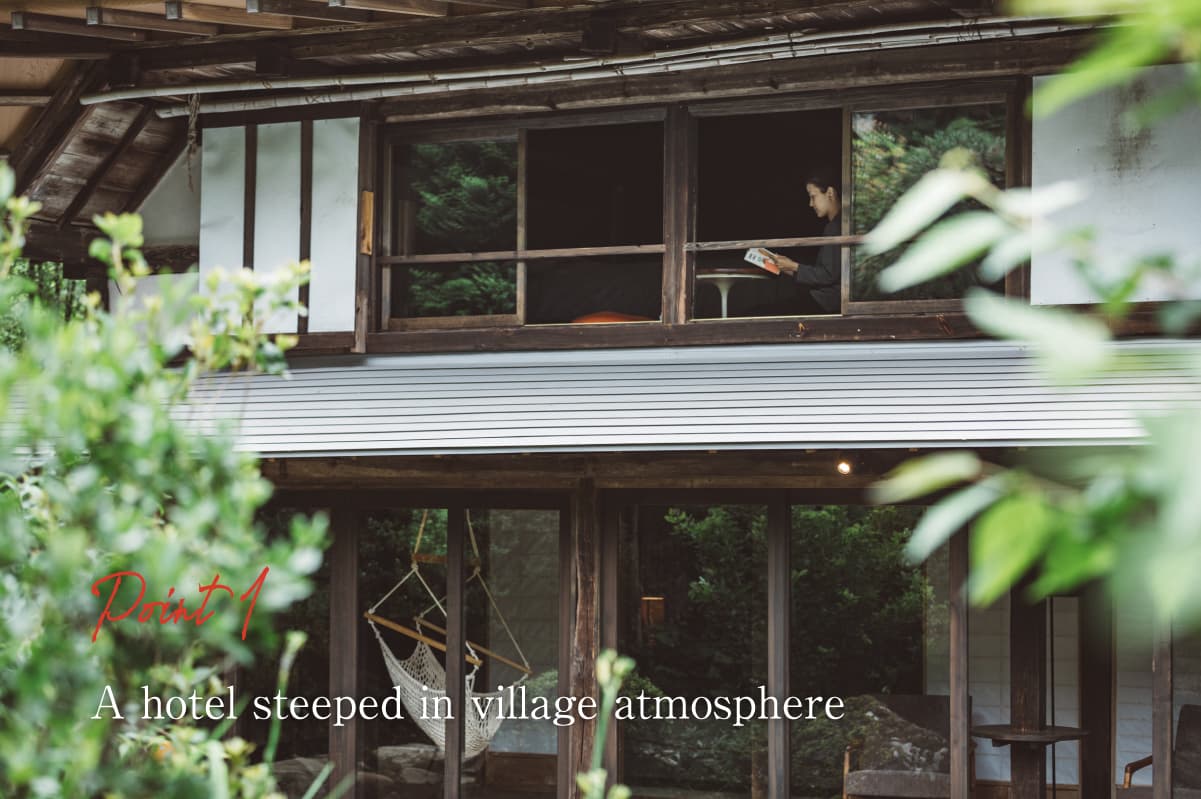 All of the staff running NIPPONIA Kosuge Village are villagers. Similarly, our meals are made almost entirely from produce grown by Kosuge farmers.
Aside from our hotel, we want guests to experience all of Kosuge, by joining staff for nature walks in the surrounding area, bicycling around the village, and getting to know the locals.
In this way, staying at our hotel offers an enriching experience for guests, while also helping to preserve the history, culture and lifestyle of Kosuge.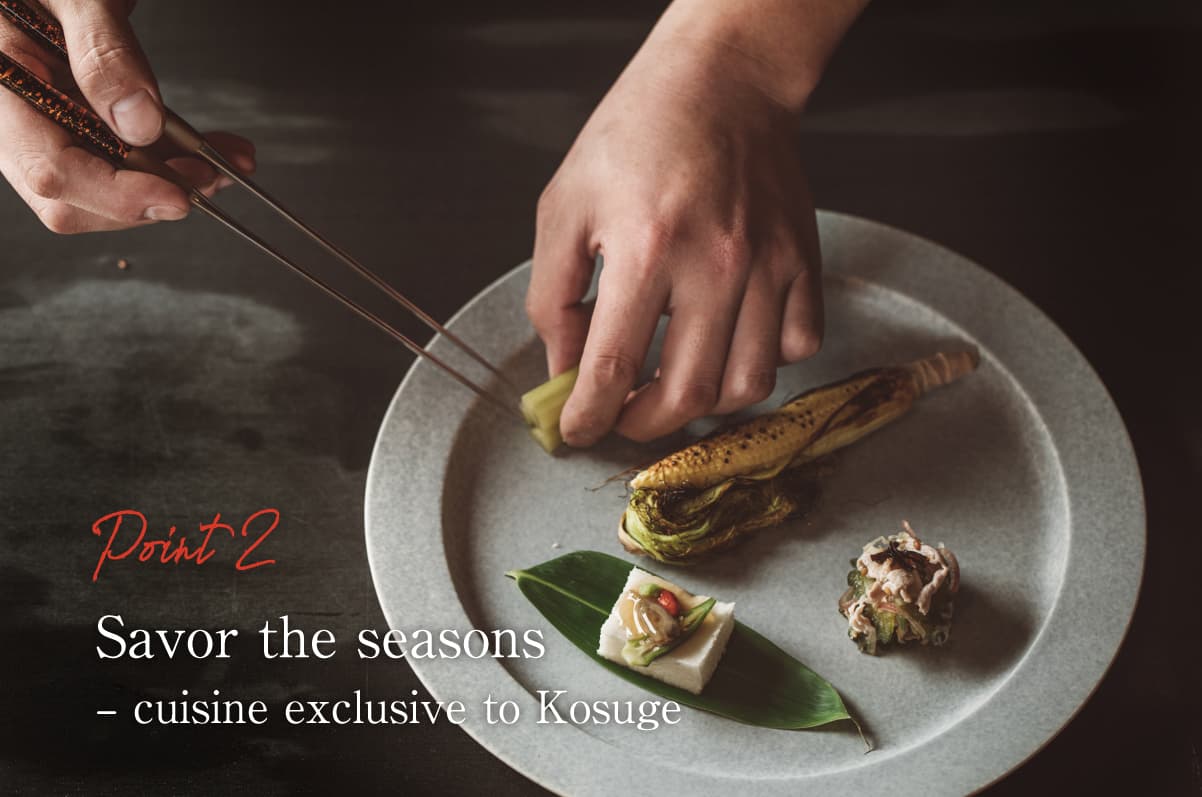 Our dining concept is based on '24 sekki', which divides each of Japan's four seasons into six shorter ones. This means the menu changes every fortnight, as our chefs create original dishes with carefully selected ingredients from each of the 24 seasons.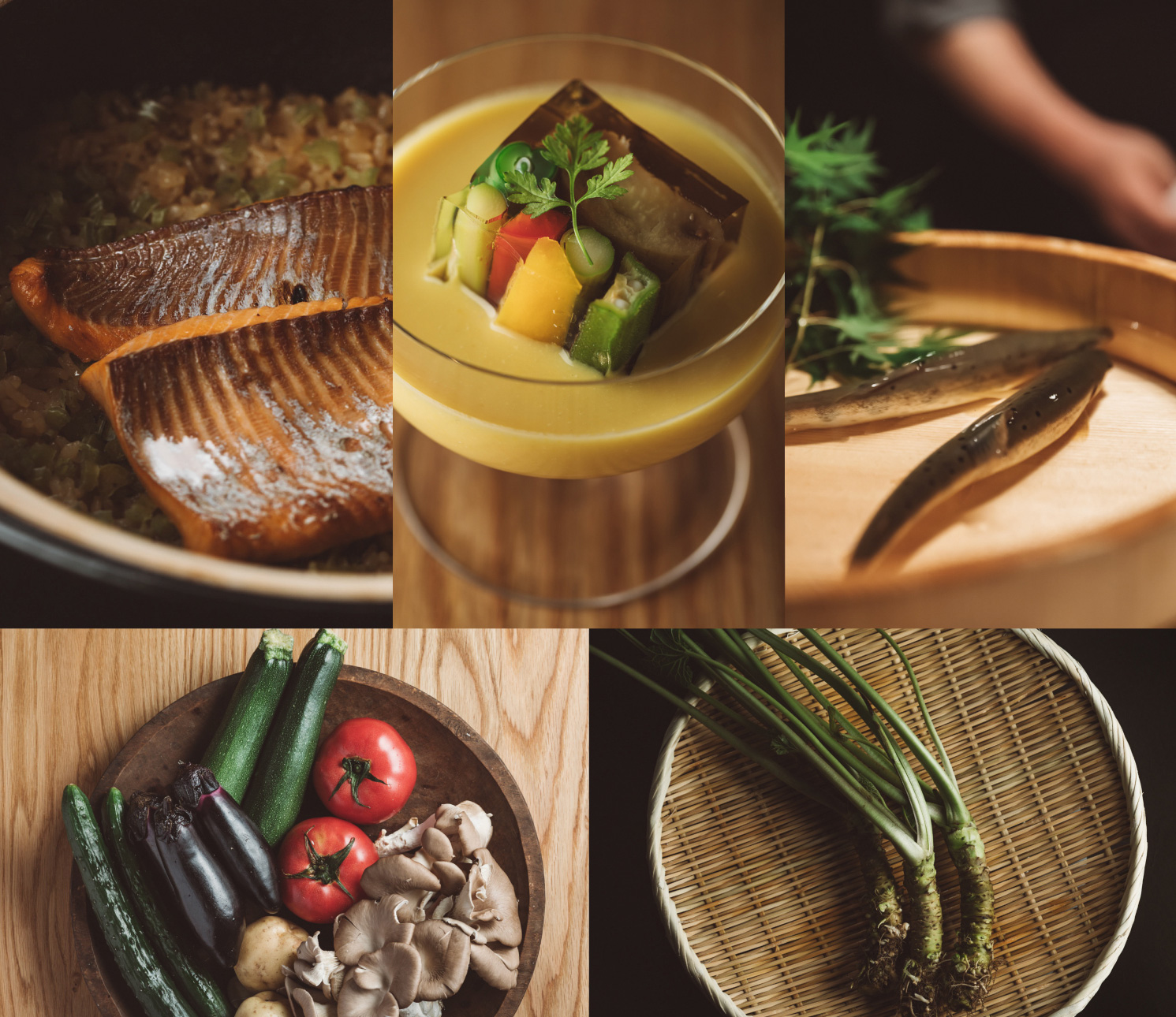 We use ingredients from small-scale producers in Kosuge – ingredients only available locally, grown by people who are familiar faces in the community.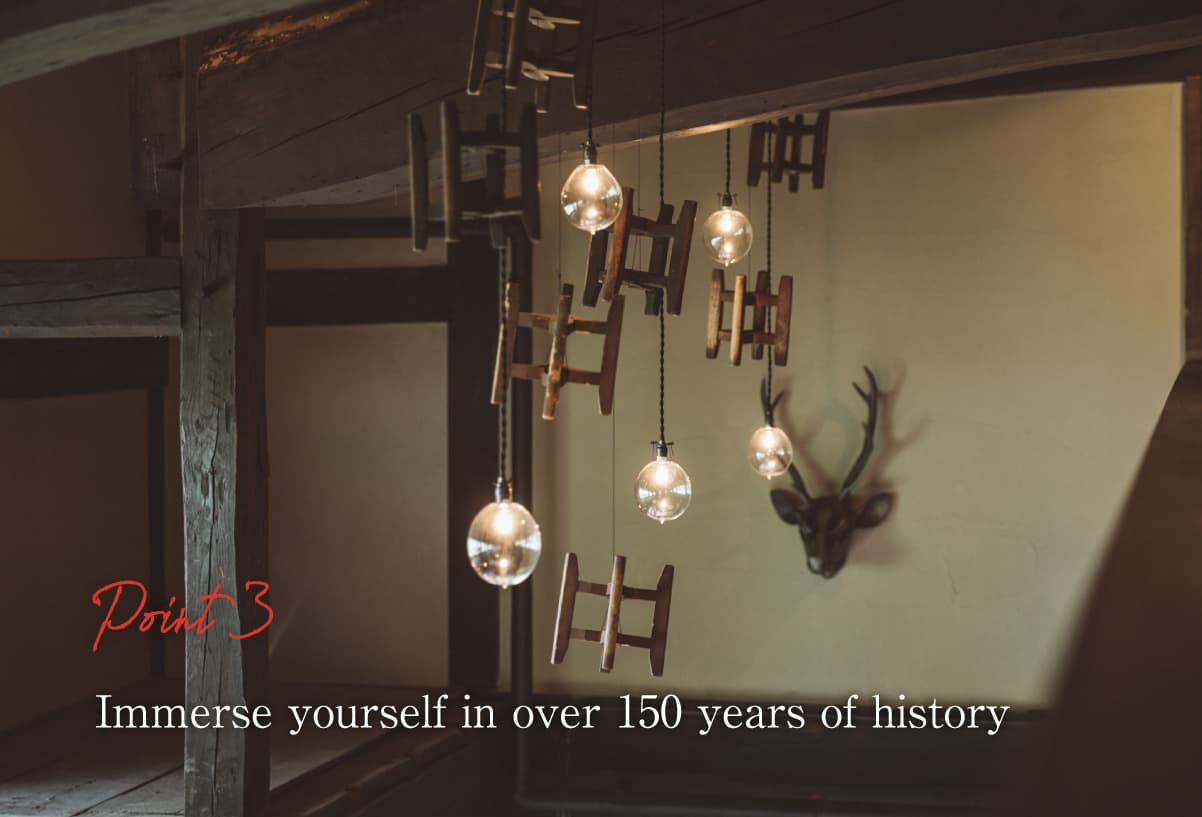 In constant pursuit of convenience and efficiency, city life can often feel rushed, as time flows inexorably onward. At NIPPONIA Kosuge Village, we have chosen to preserve the residence in its original state, with the seemingly inconvenient steep staircases, soot-blackened beams, mud walls, and traditional sliding doors and windows.
In this space formed over the course of 150 years, we hope our guests will spend time leisurely in a natural state free from daily commitments.
Hotel Managers' Vision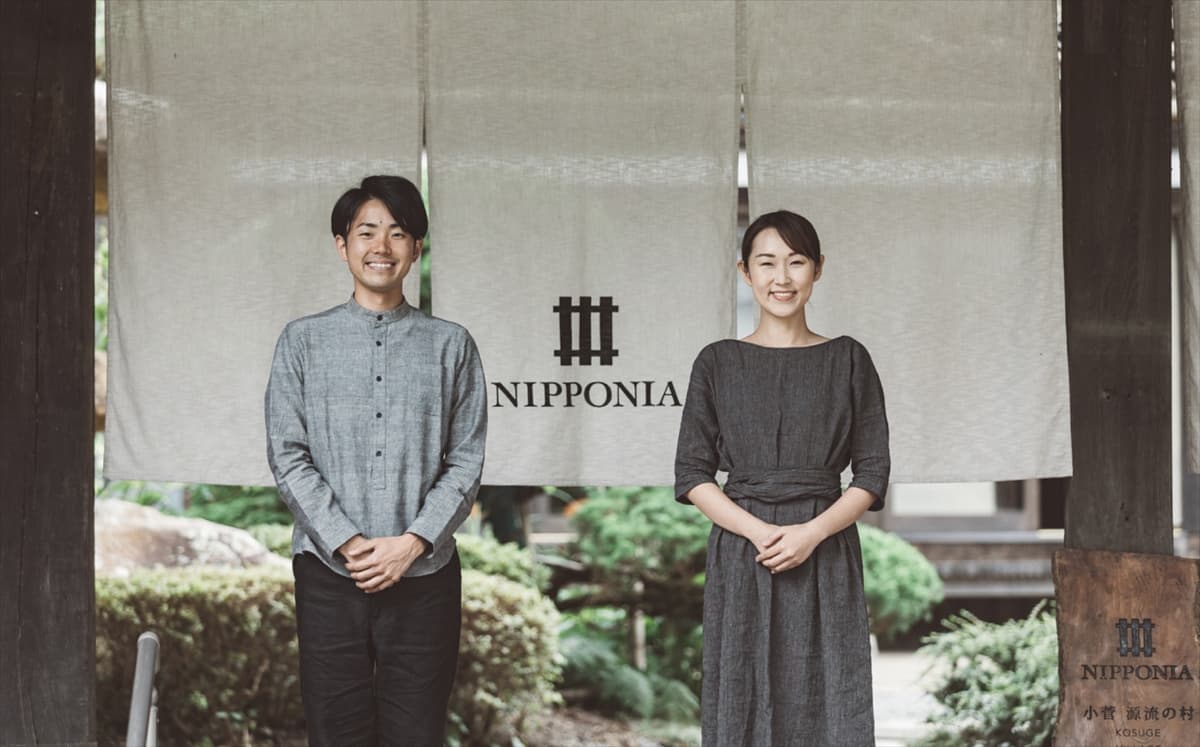 We want to offer a stay experience
that only Kosuge can provide
Hotel Managers
Shunya & Hitomi Taniguchi
We hope to offer guests a chance to revitalize both body and mind through stay experiences steeped in the natural environment of Kosuge and the history of its traditional homes.
While many such homes around the country have been transformed into hotels, as much as possible NIPPONIA Kosuge Village retains the 150-year-old building's character and atmosphere. As a result, some aspects such as uneven floors and steep staircases may be considered inconvenient by those seeking a regular luxury ryokan or hotel. However, guests looking for a unique experience unlike conventional hotels will find much to enjoy. We hope your stay in Kosuge is an experience like no other, appealing to all the senses.
ACCESS
NIPPONIA Kosuge Village, Ohya Residence
3155-1 Okubo, Kosuge-mura, Kitatsuru-gun, Yamanashi 409-0211
By Car
Otsuki IC ▶ Kosuge Village (approx. 40min.)
Ome IC ▶ Kosuge Village (approx. 70min.)
By Train/Bus
Via Otsuki
JR Shinjuku Station, limited express Kaiji (Chuo Main Line) ▶ Otsuki Station (approx. 70min.) ▶ Kosuge Village by car (approx. 30min.) or
Fujikyuko Yamanashi bus for 'Kosuge no Yu' (approx. 60min.)
Via Okutama
JR Shinjuku Station ▶ Tachikawa Station (Ome Line) ▶ JR Okutama Station (approx. 100min.) ▶ Nishi Tokyo Bus for 'Kosuge no Yu' (approx. 50min.)